Updated 12/02/2021
Wisconsin Senior Employment (WISE) / Title V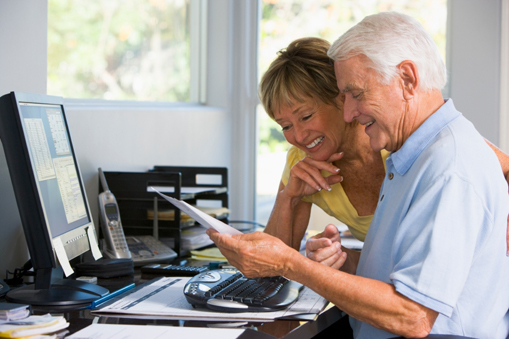 WISE and its Purpose
The Wisconsin Senior Employment Program (WISE Program) is also known as the Senior community Services Employment Program, or Title V. It is funded under the Title V of the Older Americans Act of 1965. The WISE Program (the Title V Program, or Senior Community Services Employment Program) is a training for employment program for unemployed, low-income, older adults who are 55 years of age and older. The program is dual-focused, providing both Community Service opportunities which benefit the general welfare of the community, and providing paid, temporary training-for-employment which is designed to assist older adults to enhance existing skills or develop new ones, and to gain work experience, all of which helps when transitioning into unsubsidized employment.
According to the Older Americans Act, program definition…"is to foster individual economic self-sufficiency and promote useful opportunities in community service activities (which shall include community service employment) for unemployed low-income persons who are age 55 or older, particularly persons who have poor employment prospects, and to increase the number of persons who may enjoy the benefits of unsubsidized employment in both the public and private sectors…"
WISE's Goal
The goal of the Wisconsin Bureau of Aging & Disability Resources is to assist the older job seeker in reaching his or her employment potential through various resources available from the WISE Program. From this perspective, the WISE Program is a means to provide older job seekers with the skills, training and experience necessary for obtaining gainful, meaningful employment and the opportunity for self-sufficiency. Host agencies place participants in positions within their agency. The positions provide participants practical training and valuable work experience consistent with their employment objective, and also contribute to the general welfare of the community. These positions are part-time, temporary and typically 20 hours per week.
How to Apply
For more information about the WISE / Title V Program, please contact Maureen Bryden at (920) 594-3654, or visit http://www.dhs.wisconsin.gov/aging/WISE/index.htm
Eligibility
Participants in the WISE Program (as well as National Sponsors) must meet the following eligibility requirements:
A legal resident of Wisconsin.
55 years of age and older

Unemployed.
A limited income at no more than 125% of the poverty level.
Contact
For more information, please contact WISE via:
Phone: (920) 594-3654
Email: info@fvwdb.com